>>> click on the orange links for further information upon the single projects <<<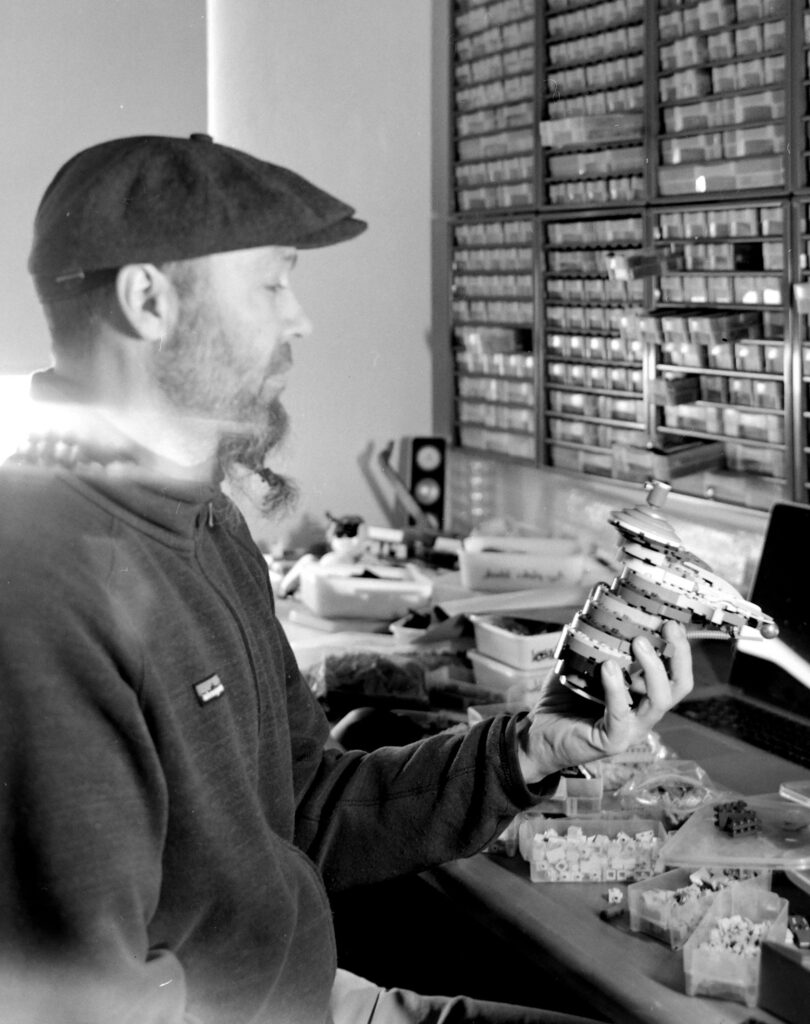 ---
From idea to execution… guiding and helping to develop one's own artistic expression. Creativity is an important part of the process of developing the personality, a broad perception of understanding the world, evolving problem solving skills and helping being tolerant!
If it is a small trial course, a seminar over several days or a weekly recurring course – Much is tried, tested and possible.
It can be a creative station/booth at a festival or an event, a communal painting of a community or youth center.
Many successful projects have been carried out with museums, schools, cultural centers, events and all kind of other clients and project parters.
My portfolio contains
online seminars and workshops
online tutorials
classical seminars
workshops
one-day events
shows
collaborative projects with other artists and art forms
---
Brick Art
Printing with Bricks
Building pictures
Brick Art sculpturing
Remix Session & Back 2 Basics
Book stories
Castles and Gardens
Small architecture for big kids
Bauhaus
Webkunst
Wearables
Culture historic adaptions
All kind of classical brick building themes such as space, medieval, fantasy, etc.
Collabos
Musical Monsters (Brick Art and Sounddesign)
---
Street Art & Calligraffiti
The expertise and possibilities vary from sketching and understanding the basic principles and methods to use the artistic tools. Creating full pictures and objects by applying those techniques ranging from tiny objects to large wall pieces and installations.
Blackbook Sessions and Lettering Studio (sketching, artistic writing; foundational, for beginners as well as advanced levels)

Graffiti lettering
classic Calligraphy
Handlettering

Various Street Art techniques, single or combined
> Paint my Can (upcycling)
Chalk, Tape Art
Sticker Art
Canvas and Objects
Hitting the Wall (cooperative wall design and mural art; indoor and outdoor)
---
Other Projects
various artistic materials and expressions, accompanied by a foundated background as an art historian