In the summer holidays I hosted a workshop with a bunch of kids in a suburb town of Monchengladbach, Germany.
Although the kids had no spraypainting experience before, they worked hard and by the end of the project we had a massive mural painted on the corner of the youth center! Big up to everybody involved and especially the kids!
It was a challenge to work a two-story wall with two sides on a corner, and I think the result is great.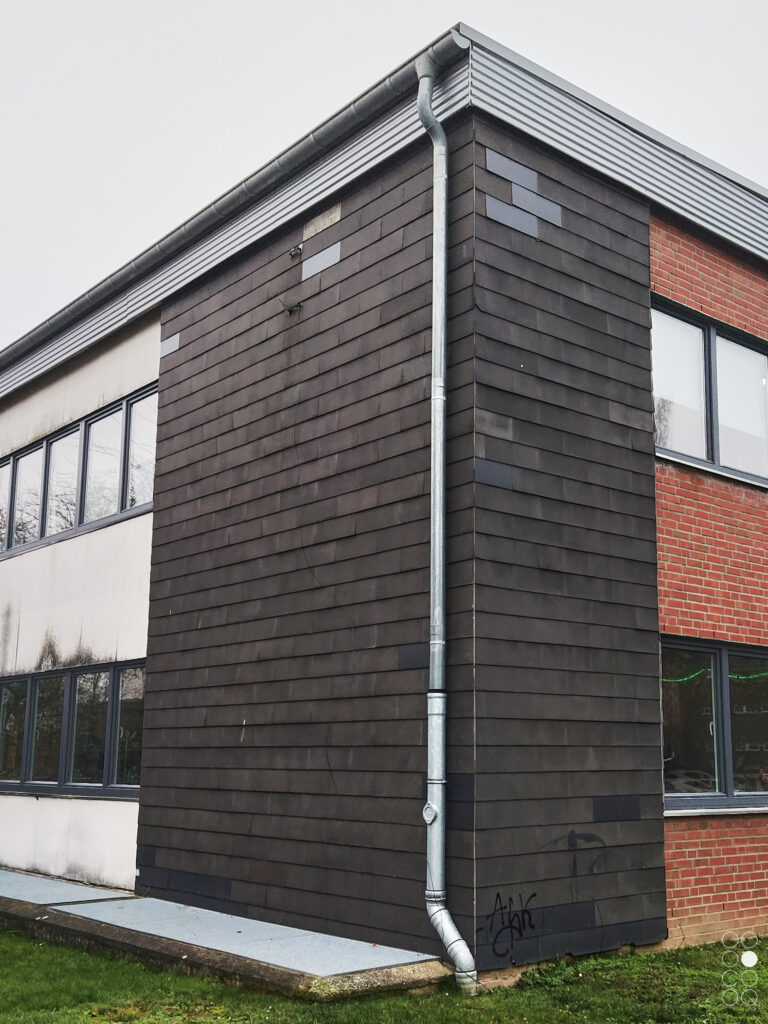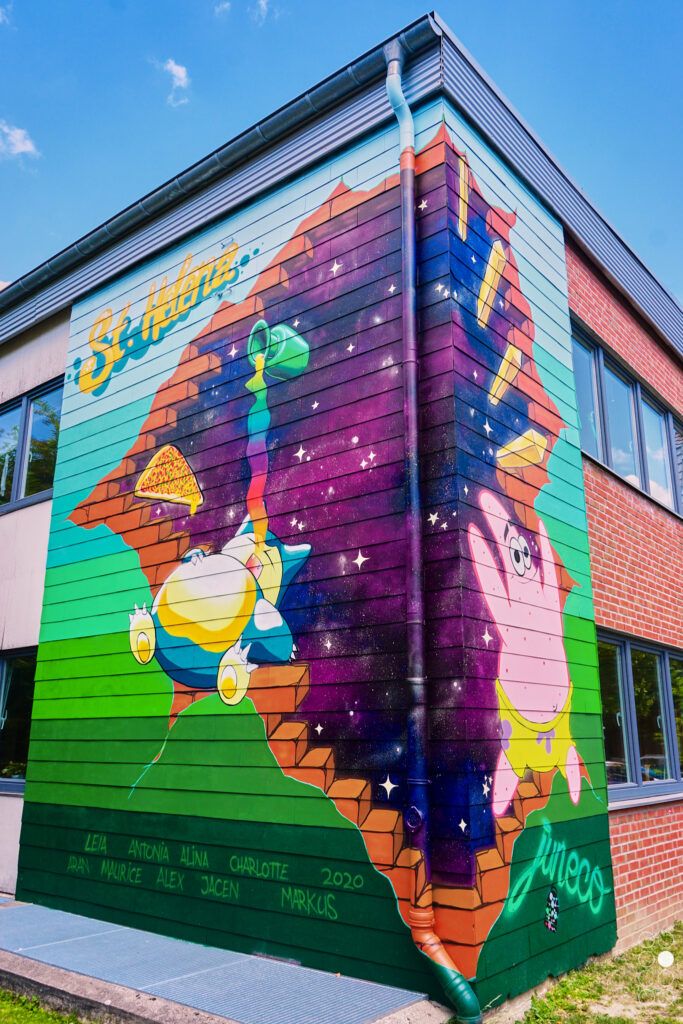 The full progress:
[Best_Wordpress_Gallery id="374″ gal_title="Workshop_Graffiti-MGB2020″]
And the final wall with straigtened perspective lines.
>>> If you are interested have a look here at my portfolio for further information or send me a mail for any requests. <<<